INDIANAPOLIS, Ind. – GreenLight Collectibles is excited to announce a licensing relationship with Hendrick Motorsports, one of the most successful teams in auto racing history.
GreenLight will be adding Hendrick Motorsports branded production vehicles, shop tools, lifts and more to the GreenLight lineup, with products hitting the market in 2024.
Fans can expect a range of die-cast models that replicate Hendrick Motorsports' famous car designs, as well as production vehicles used on its campus in Concord, NC. These collectibles will be available through the official Hendrick Motorsports Store and other various distribution channels.
"We are honored to work alongside Hendrick Motorsports," said Cale Hotton, GreenLight's Director of Licensing and Product Development. "Our team at GreenLight is dedicated to capturing the essence of these remarkable race cars and drivers, and we look forward to bringing the excitement of Hendrick Motorsports to fans."
The first two Hendrick Motorsports branded cars are expected to release in February 2024:
30492 – 1:64 1969 Chevrolet Camaro – Jeff Gordon / Hendrick Motorsports First Win Tribute – May 29, 1994 – Charlotte
30493 – 1:64 1969 Chevrolet Camaro – Jimmie Johnson / Hendrick Motorsports First Win Tribute – April 28, 2002 – California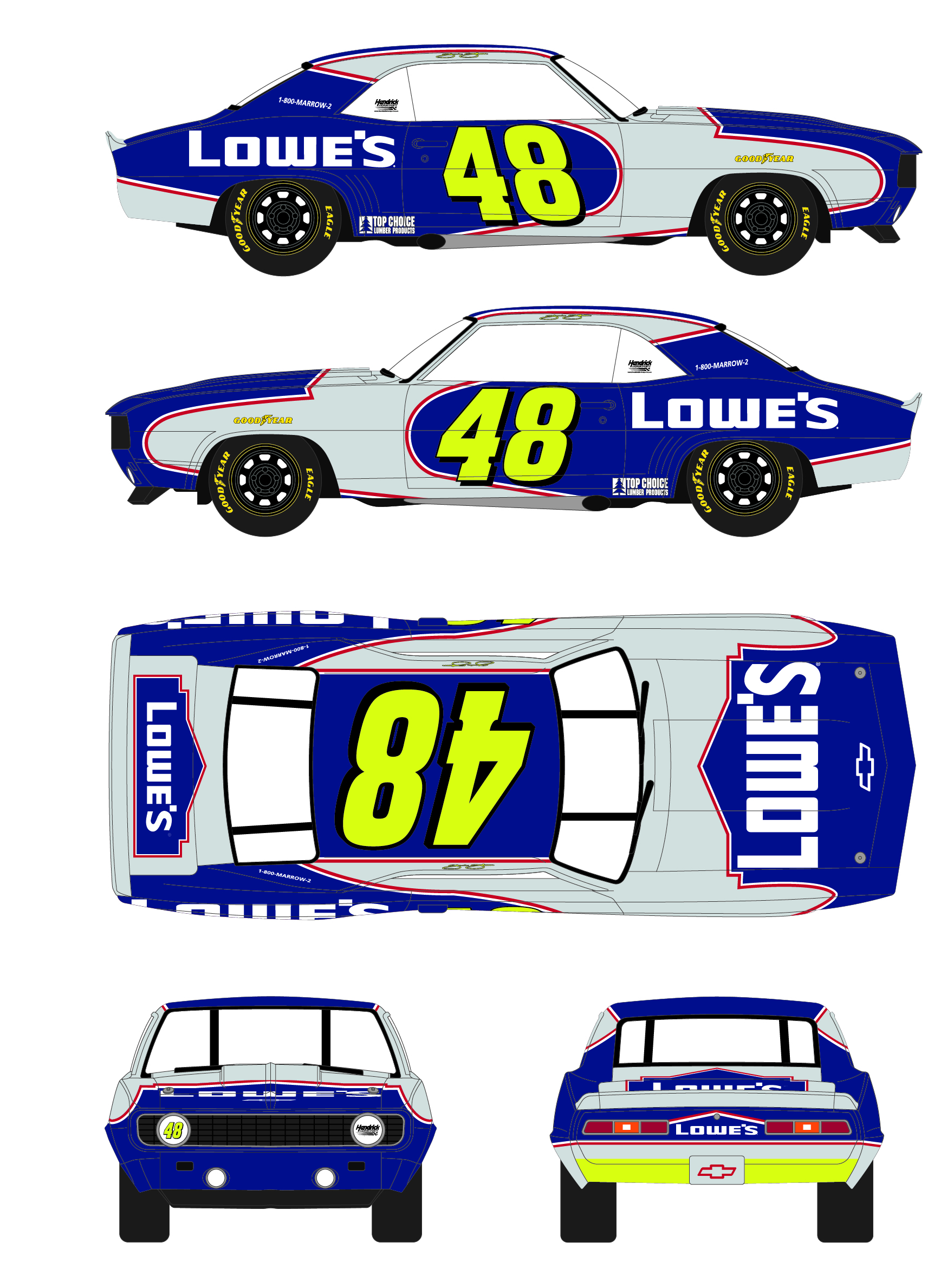 Additional details about the die-cast models will be announced in the coming months through GreenLight's social media channels.
About GreenLight Collectibles:
GreenLight Collectibles is a premier manufacturer and marketer of authentic die-cast vehicles, replicas, figures and other automotive-related products. GreenLight replicas are produced under various themes in 1:12, 1:18, 1:24, 1:43 and 1:64 scales and are officially licensed by a wide variety of the world's most recognizable brands, including: A&E Network, ABC Television Network, Fiat Chrysler Automobiles, Ford Motor Company, Garbage Pail Kids, General Motors, Gulf Oil, International, Mack Trucks, MOPAR, MGM Studios, Navistar, Nissan, Paramount Studios, Shelby American Inc., Shell Oil, Volkswagen and more. Visit greenlighttoys.com for more information.
About Hendrick Motorsports:
Founded by Rick Hendrick in 1984, Hendrick Motorsports is the winningest team in NASCAR Cup Series history. At the sport's premier level, the organization holds the all-time records in every major statistical category, including championships (14), points-paying race victories (300) and laps led (more than 79,000). It has earned at least one race win in a record 39 different seasons, including an active streak of 38 in a row (1986-2023). The team fields four full-time Chevrolet Camaro ZL1 entries in the NASCAR Cup Series with drivers Alex Bowman, William Byron, Chase Elliott and Kyle Larson. Headquartered on more than 100 acres in Concord, North Carolina, Hendrick Motorsports employs approximately 600 people. For more information, please visit HendrickMotorsports.com or interact on Twitter, Facebook and Instagram.